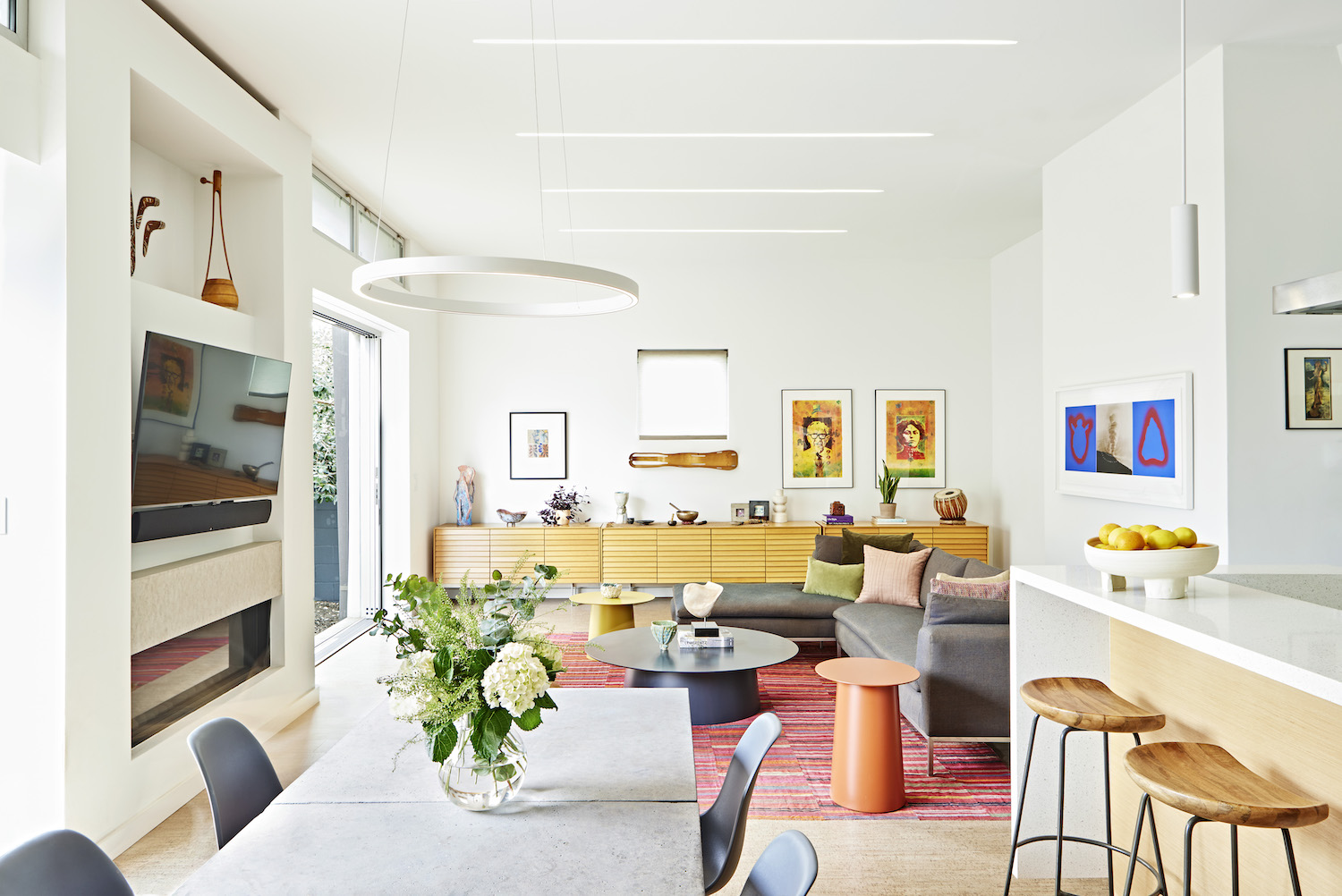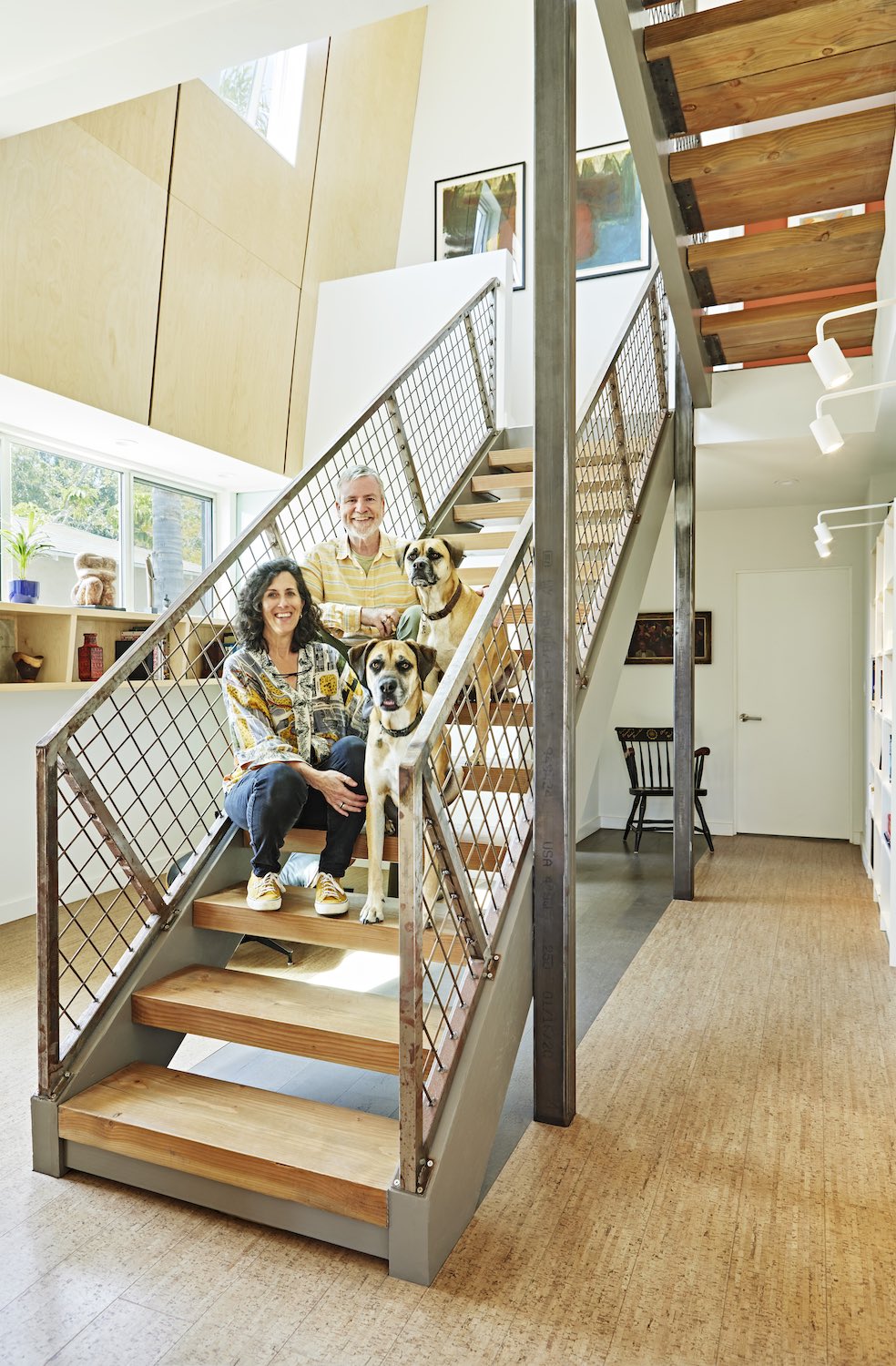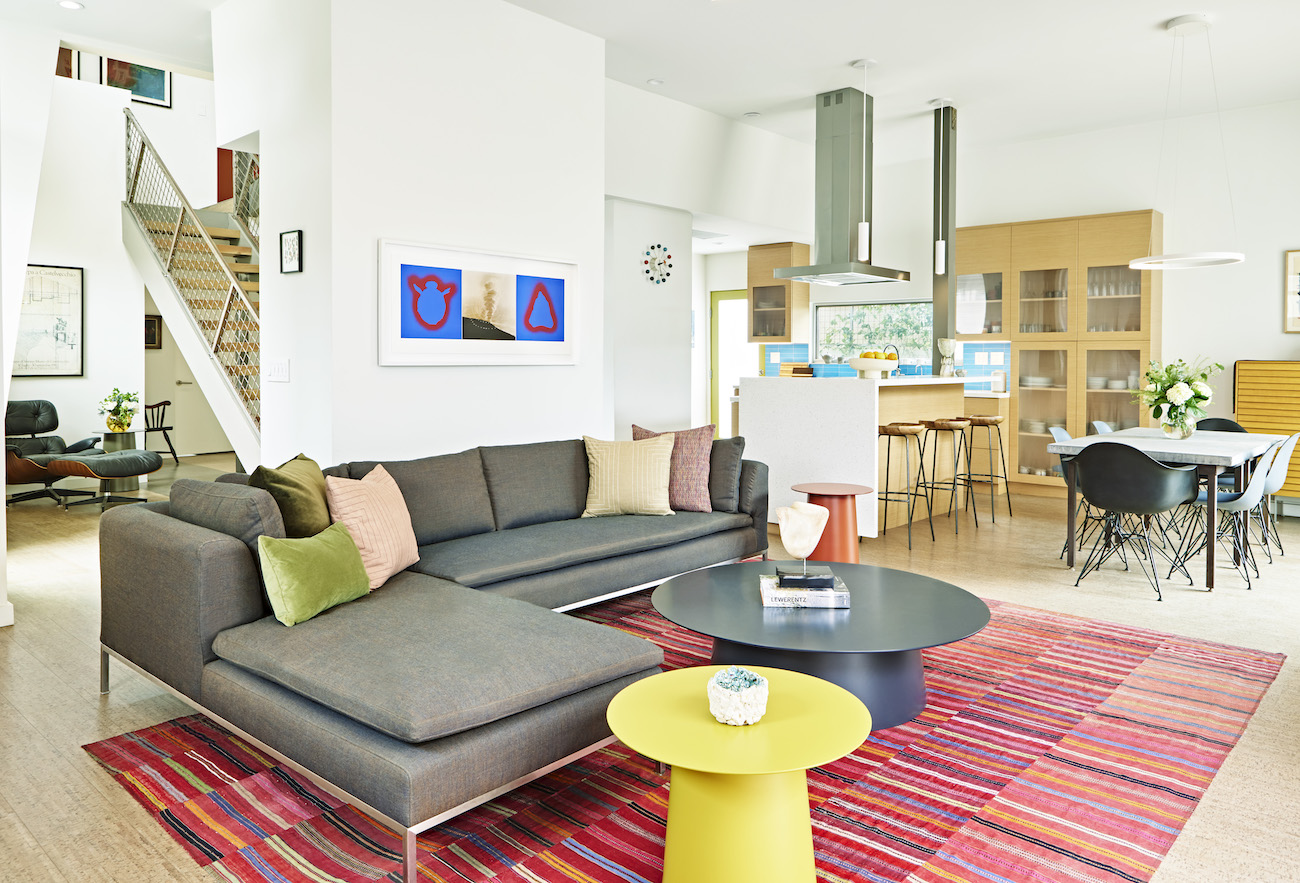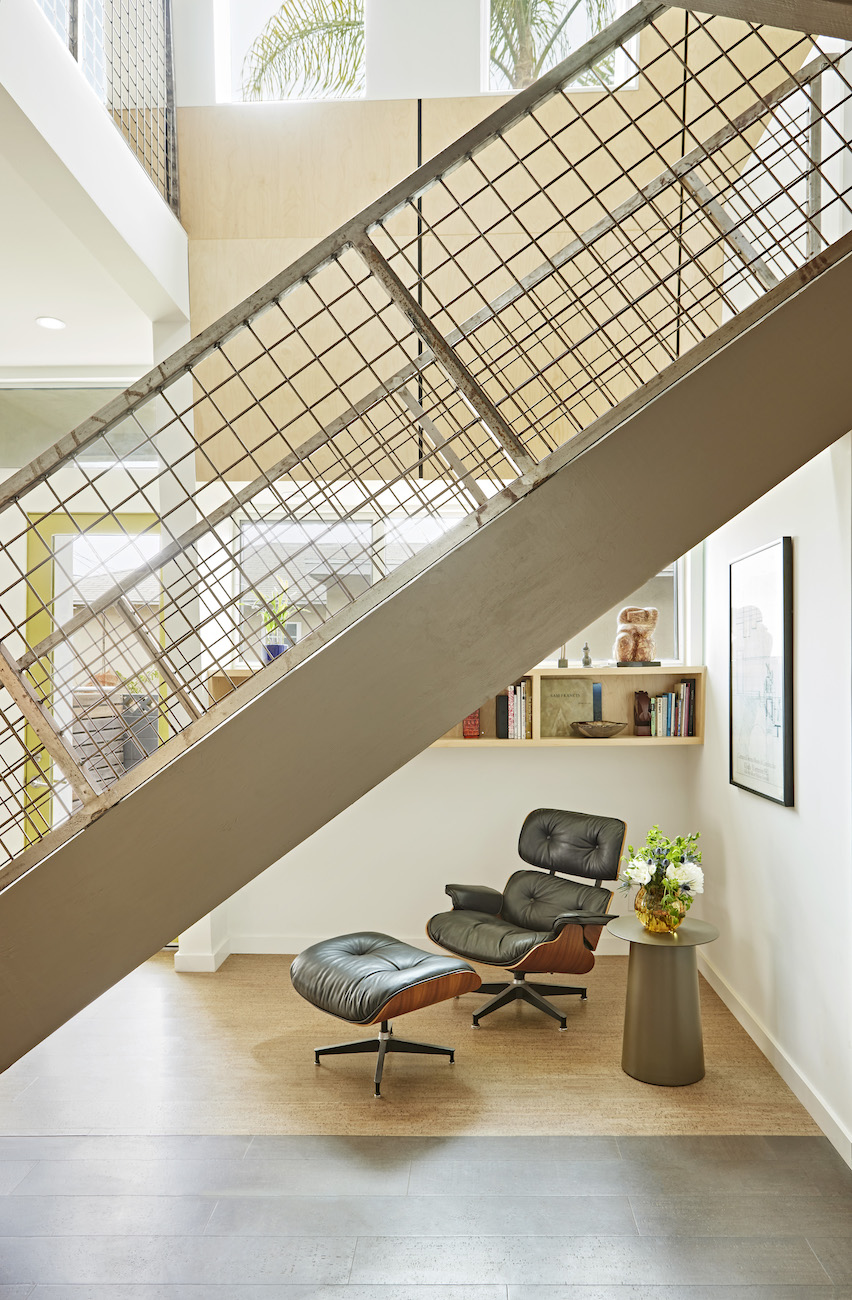 Mar Vista, California
2,600 sf + 370 sf ADU
This remodel and addition to our own single family residence on the westside of Los Angeles was inspired by many years of working on small lots where optimizing daylight and circulation are key to a spacious and inspiring outcome. It was also an opportunity to experiment with sustainable materials and integrate sustainable systems. The 2 story design is organized around a central core that functions as both horizontal and vertical connection between public and private spaces. Our goal was to ensure every room, passage, niche, and vestibule provide a specific purpose and sense of joy, whether passing through or settling in. For us, that meant having fun with bold color and unexpected forms. The added bonus from a development standpoint were zoning code updates which allowed us to build a studio Accessory Dwelling Unit on top of the existing detached garage. This unit is a playful reflection of the house and a much appreciated source of income and added community.
Collaborators:
Contractor: Rustom Group Corp (Residence) + McCauley Construction (ADU)
Engineering: RSE Associates
Landscape Design: Terra Bella-Paula Henson
Photography: Michele Thomas Photography