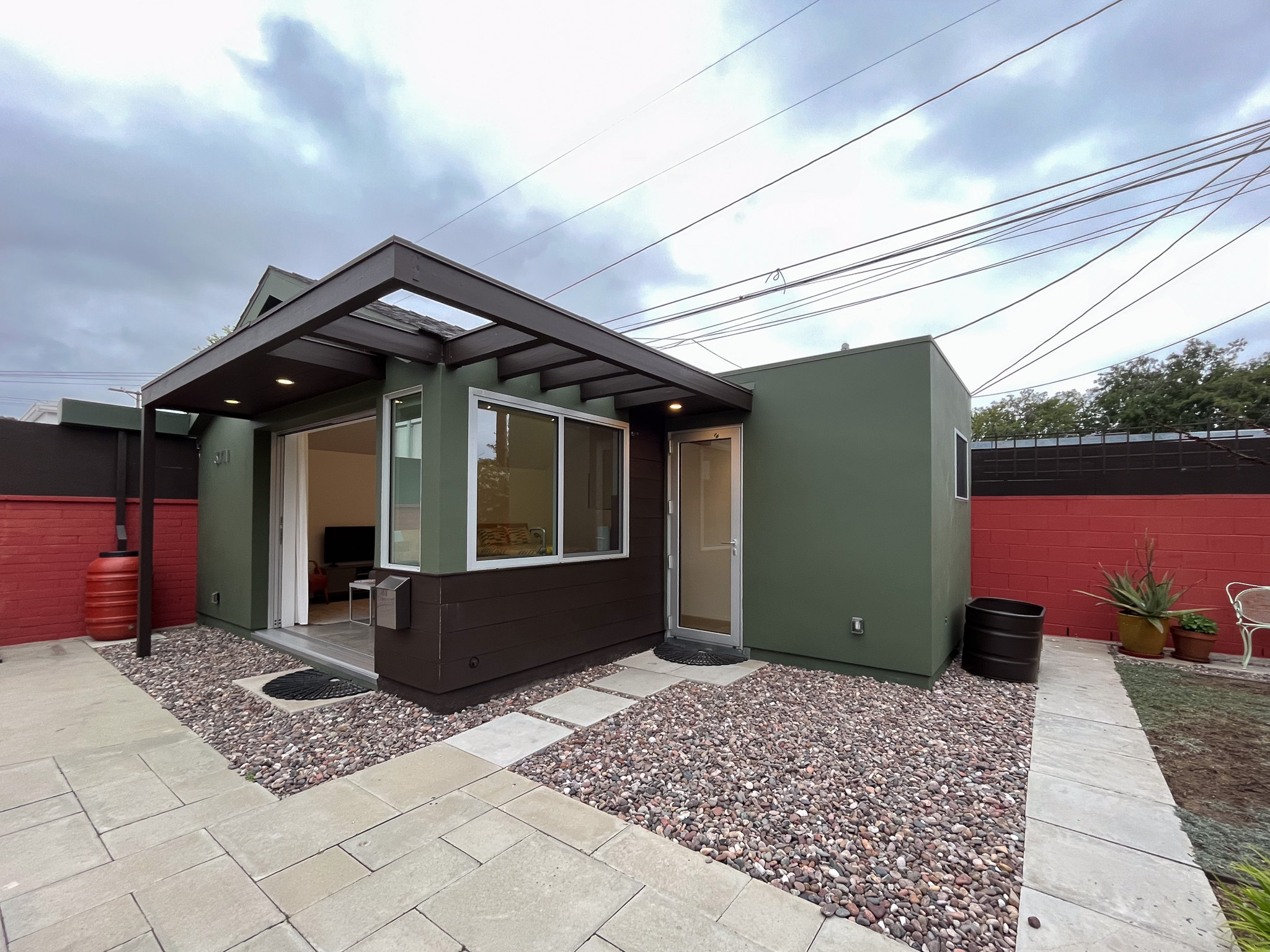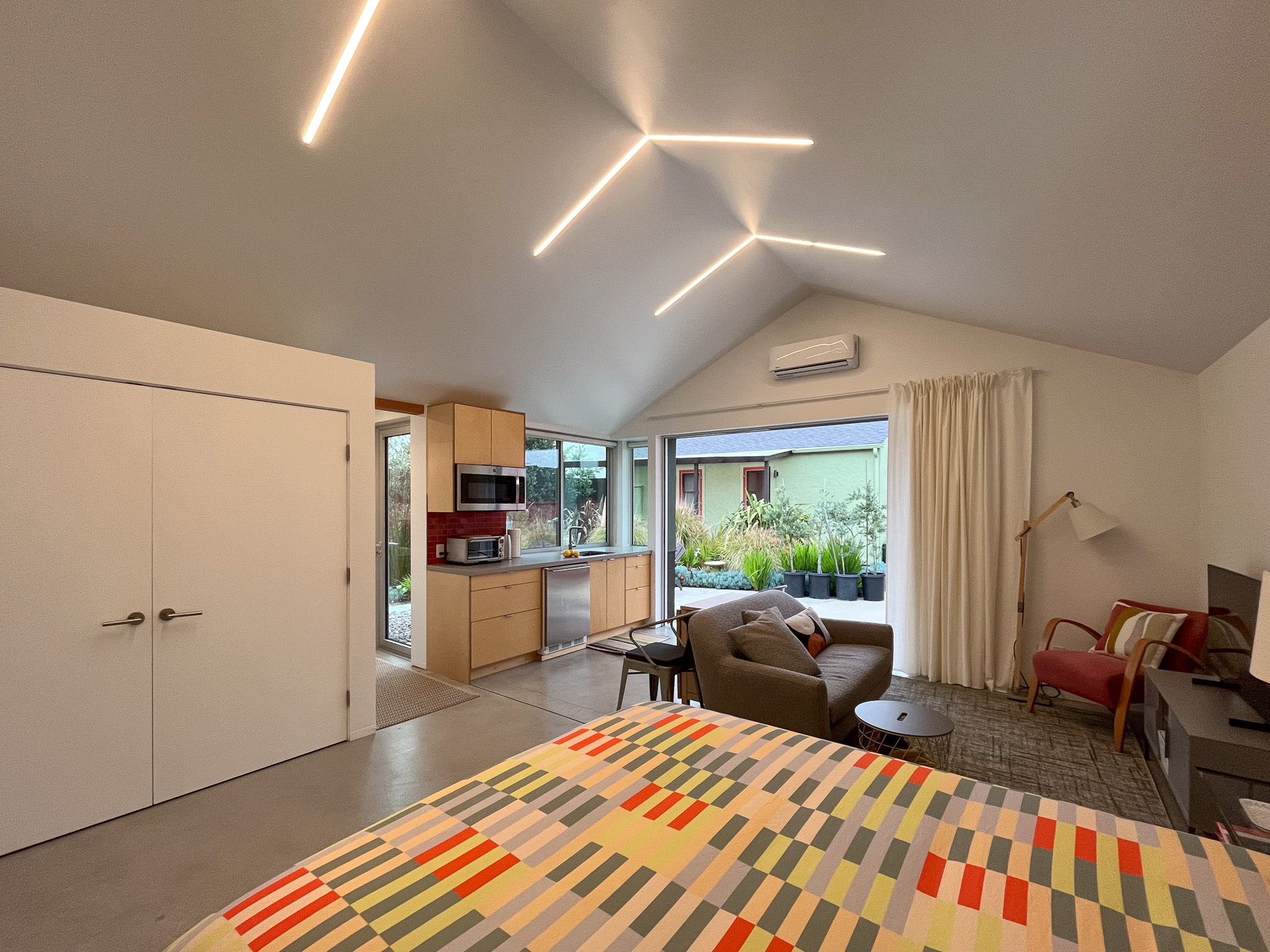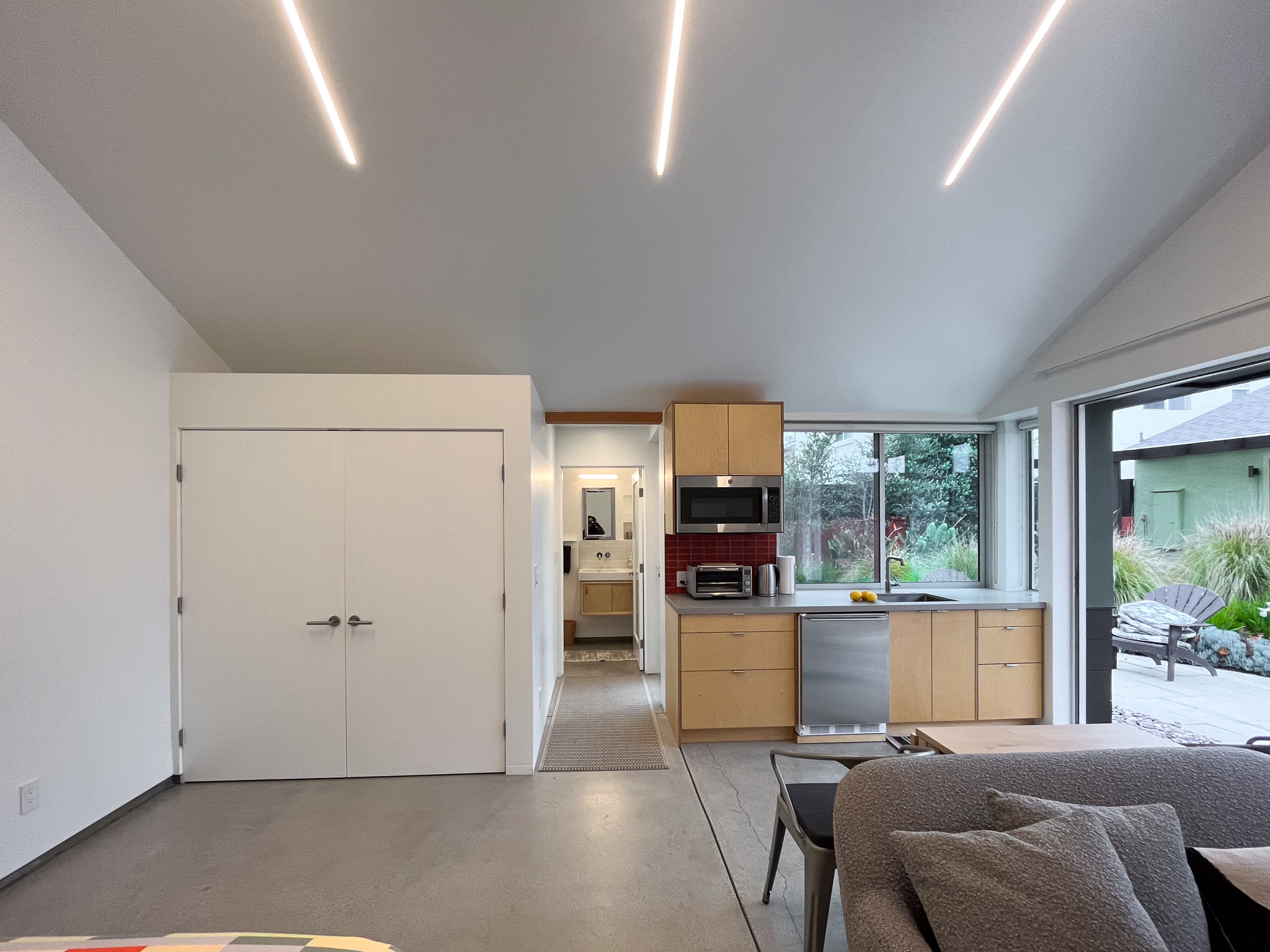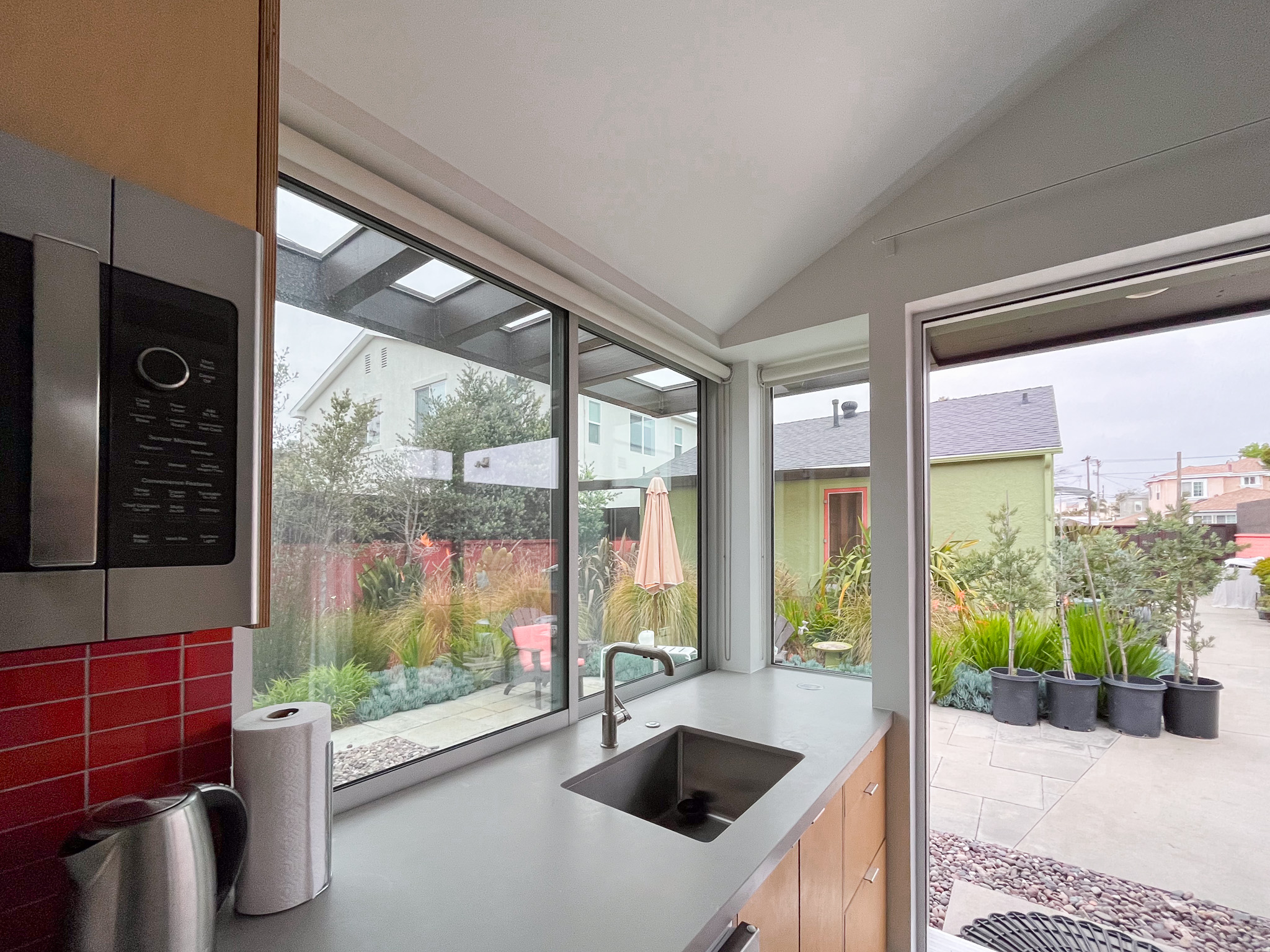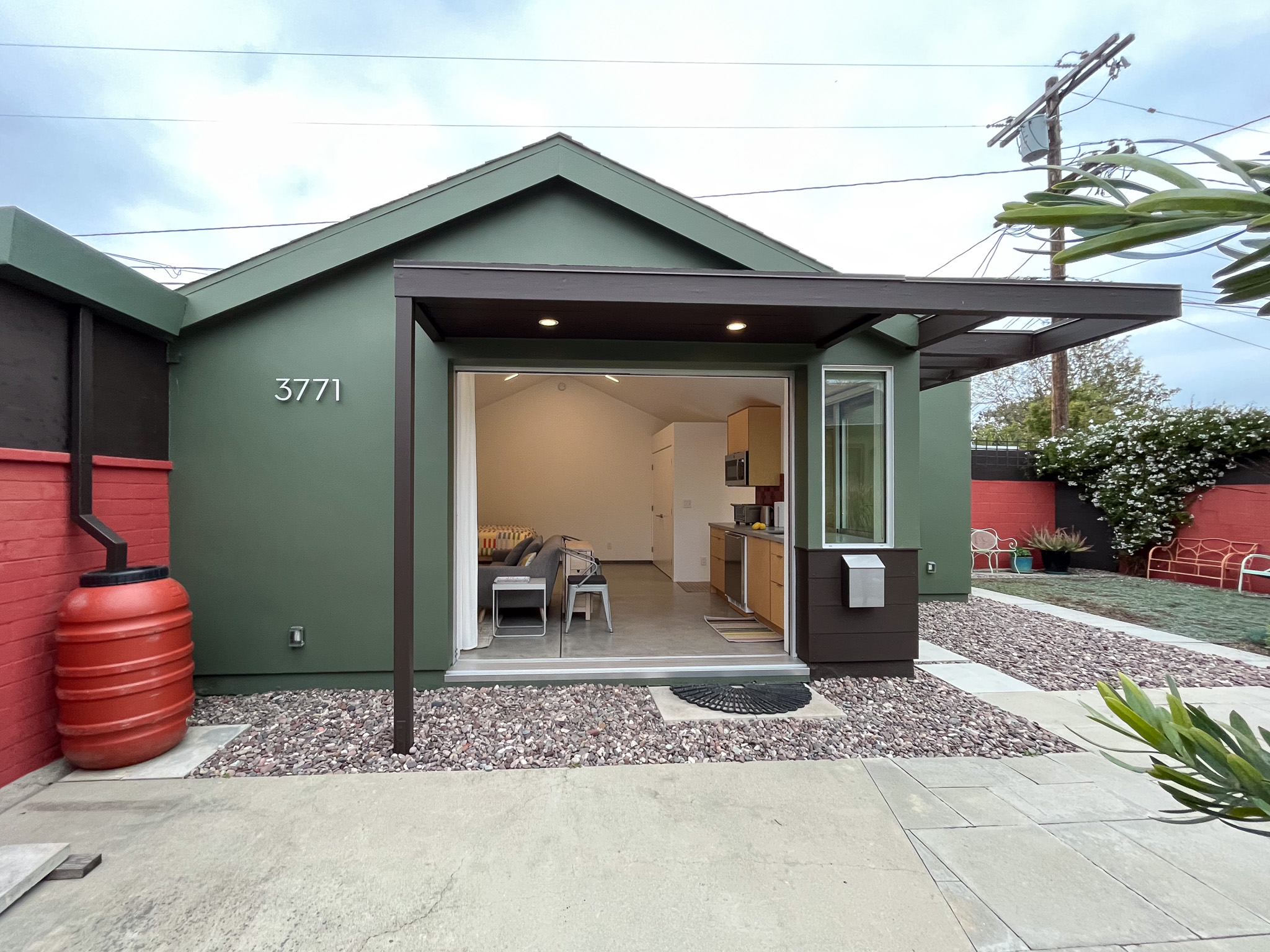 Mar Vista, California
Conversion of existing detached 2 stall garage to Accessory Dwelling Unit-362sf existing + 73sf entry/bathroom addition.
It was immediately clear from the beginning of this design process that converting the existing detached garage into an accessory dwelling unit would be an inspiring challenge. The existing structure, situated at the rear of the property, divided the yard into separate blocked off garden areas. By opening up the structure and strategically orienting its views,  the structure would feel like a  more purposeful, integred feature of each garden area and create continuity as well as site lines between them.  Exterior colors and materials relate to adjacent fences and walls to weave the structure into the property perimeter. By simply maximizing the inside of the existing volume and bringing in as much natural light as possible, the compact interior feels much more spacious as a studio arrangement than its actual size.
Collaborators:
Contractor: Carter Design & Remodeling, Inc.